By Sandra Roberts | Photography Scott Cooper
A Perfect Blend of Chic Minimalism
Pie Media Group Publisher's cottage now has a modern appearance that is down to earth and soothing with decor that adds much-needed warmth.
With timeless adaptable furniture, this restyle was transformed to suit the cottage without overwhelming the visual context of the space. The design considers materials and processes in order to minimize the environmental impact. Clean lines, flawless craftsmanship and understated elegance.
Ecologically and sustainably produced natural paint composed of hydrated quicklime and natural pigments.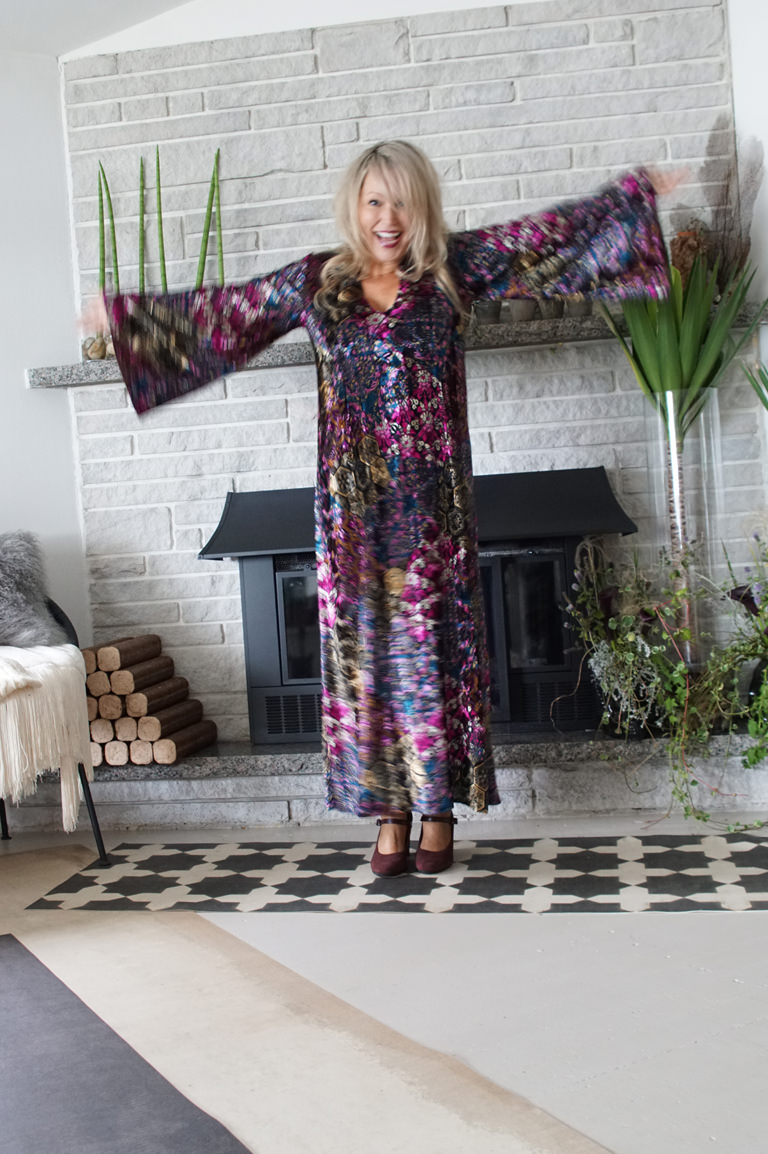 A synthesis of Laurie and Nemo's great passion for design and extensive experience. They brought healing properties into the cottage that are easy to keep alive bringing some of the desert's vast, wild and free-spirited vibes.
Botanico Creative Decor: Ghost wood, cocoa, cork, vine balls, grape wood heart, Escada branch.
Custom Fire rated glass insert that gives a clean impact to the fireplace after it was powder coated.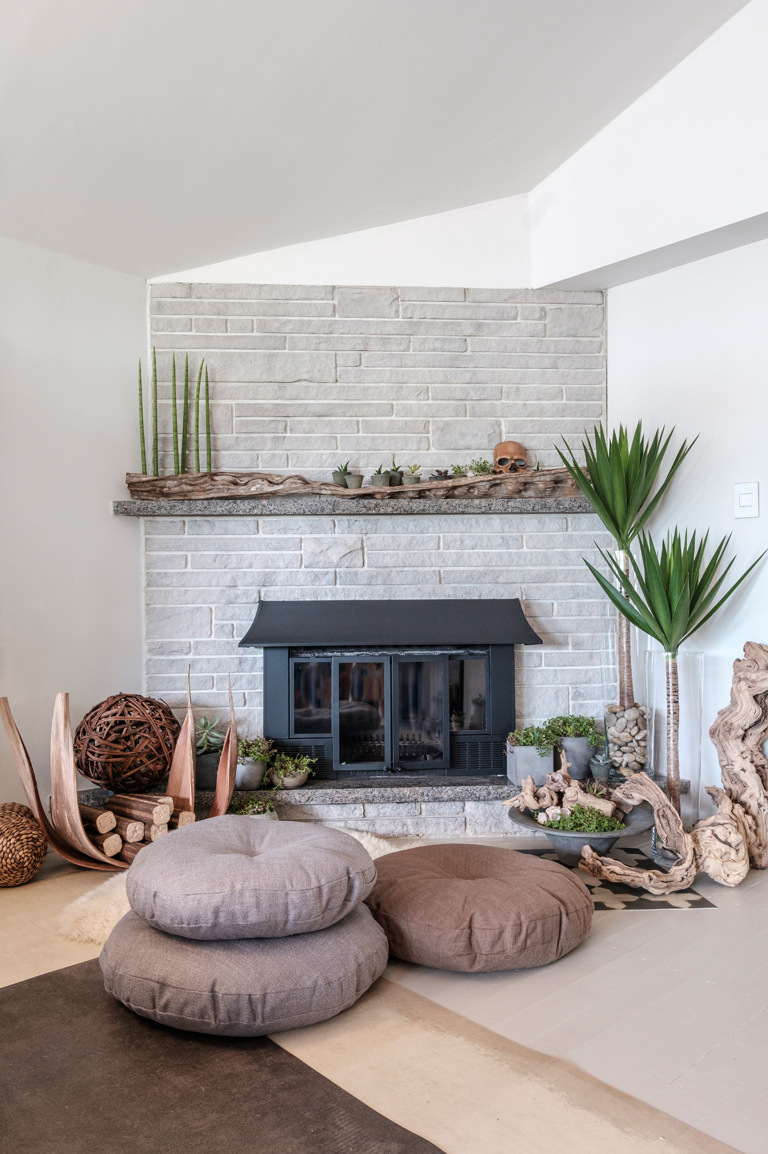 Durable and certified non-slip with a tough tactile surface, notable designs, and signature vintage character. Each pattern has a distinct feel inspired by the past.
Phthalate free and easy to clean with a damp cloth and water. With proper care, can be used in outdoor settings exposed to rain, such as a covered porch. We embraced the existing floor by layering these amazing floor cloths throughout the cottage.
Switches that dim. Outlets that pop. Lighting that responds to the tap of a smartphone. The Adorne collection by Legrand combines the world's most innovative light switches and charging solutions with an array of stylish and custom finishes. From ordinary to extraordinary, inside and out – welcome to a brighter home.
Made from reclaimed and recycled wood, a simple peel and stick installation process that was acost-effective design solution.
Karim Rashid's 'decant design'. An innovative and artistic design representative of the vineyard. Embodies the stratus philosophy of 'form followed by function'.
Salvaged and reclaimed wood handcrafted and designed custom for the cottage.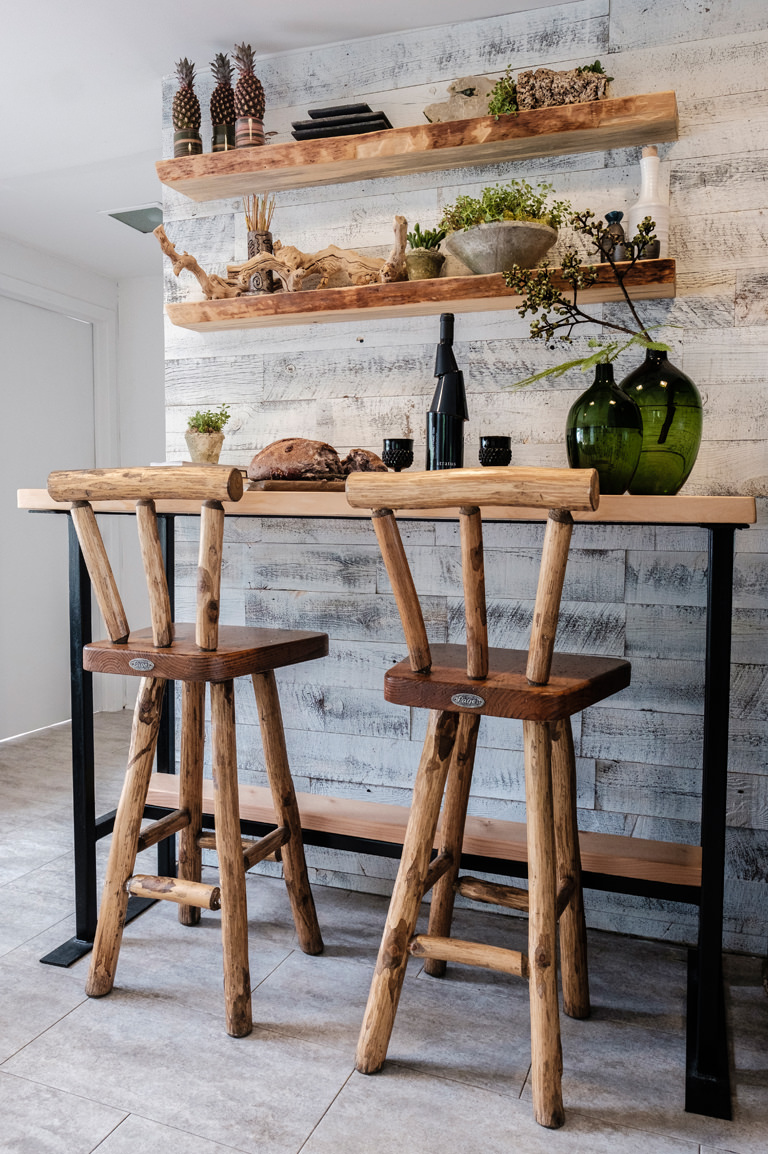 SIMPLE HUMAN
See yourself from any angle. Its Tru-lux light system closely simulates natural sunlight's full colour spectrum. Capable of over 50,000 colour variations, you can use the phone to choose light settings. It is wi-fi enabled and has smart features. Recharges and lasts up to 4 weeks.
Made from the bark of the cork oak. A beautiful embossed texture with a neutral palette, brought to life with rich metallic highlights to compliment American Standard.
ActiClean is the self-cleaning toilet that cleans and removes stains with a simple press of a button.
The Loft Counter Sink is a clean contemporary design with sleek lines and striking, angular shapes that is the perfect addition to the modern bathroom.
The American Standard Faucet has a simple design that focuses on function and performance.
There is something to be said about gathering around a roaring fire. The Napoleon Patioflame table and the SkyFire Bellagio Patio Torch, are artforms that can be enjoyed 365 days of the year.
Is a perfect solution for the calming aesthetic of a fireplace without the need for venting.
Arborcoat in black is the perfect shade for this daring dock.
Hauteville low arm chair. Mid century design with a modern twist. The chairs composition brings to light the unique qualities of industrial materials and repurposes the polished, raw materials to create a minimal and contemporary chair.
To maximize the boho elegant style for the modern nomad in a poetic setting, downtown Barrie quickly became the go to for this cottage restyle.
The Vivre Sconce has exquisite vintage details with a decidedly modern profile in the agate stones providing harmony and balance in the bedroom.